A project that revealed a "new way to experience Australia's first museum" has been awarded the highest honour at the 2021 NSW Architecture Awards.
The jury lauded the Australian Museum Project Discover by Neeson Murcutt and Neille in collaboration with Cox Architecture for its "highly strategic design."
"It prioritizes changes that will sustain the Museum into the long-term," the jury noted. "It reveals and celebrates the Museum's rich historic layering; creates legibility of movement – vertical and horizontal; enables universal public access throughout; and enhances the Museum's engagement with William Street. The result is a new civic space for Sydney where visitors enjoy the architecture alongside the exhibitions."
The project also took home the John Verge Award for Interior Architecture and the Greenway Award for Heritage. Across the awards 299 entries were received in 13 categories. "Architects in NSW continue to address the challenges of climate change through sustainable and innovative design," said chair of juries Peter Mould.
"Many of the awarded projects are existing buildings that have been adapted for new uses or had existing uses reinvigorated. This sustainably captures all the embodied energy and craft from the past as well as retaining their important contribution to local urban character.
"We've also seen many projects having multiple authors with architects working in collaboration to deliver large and complex projects.
"The coronavirus pandemic has highlighted the importance public spaces and venues and it is good to see so many public projects awarded this year."
NSW Architecture Medallion
Australian Museum Project Discover – Neeson Murcutt and Neille, Cox Architecture
Public Architecture
The Sulman Medal
Sydney Theatre Company – Hassell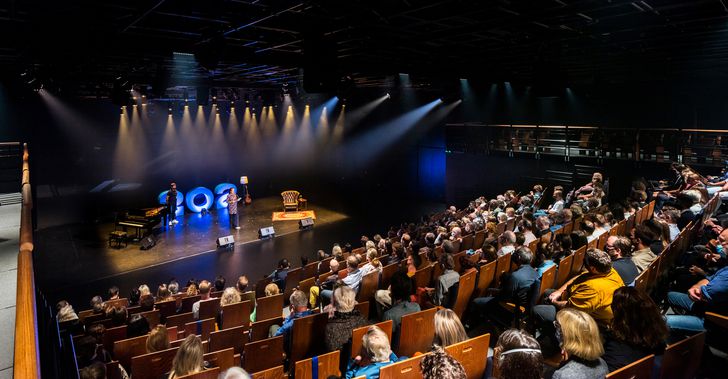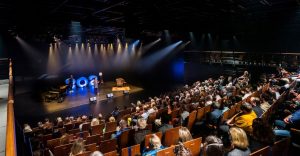 Awards
Gunyama Park Aquatic and Recreation Centre – Andrew Burges Architects and Grimshaw with TCL in collaboration with the City of Sydney
Maitland Regional Athletics Complex – Maitland City Council with Studio Dot
Commendation
Rocky Hill Memorial Museum – Crone with Urbis

Residential Architecture – Houses (New)
The Wilkinson Award
Pearl Beach House – Polly Harbison Design
Commendations
Cobargo Santa Project – Breathe
Contemplation House – Virginia Kerridge Architect
House Ngaio Palm Beach – Durbach Block Jaggers Architects
Mystery Bay House – Jack Hawkins Architect with Rob Hawkins
Off Grid FZ House – Anderson Architecture
Residential Architecture – Houses (Alterations and Additions)
The Hugh and Eva Buhrich Award
The Hat Factory – Welsh and Major Architects
Awards
Birchgrove House – Tonkin Zulaikha Greer Architects
Lena – Smart Design Studio
Riley's Terrace – Adele McNab Architects
SRG House – Fox Johnston

Commendations
House Fit – Panov Scott Architects
Smash Repair House – Matt Elkan Architect
Villa Villekulla – Virginia Kerridge Architect
Residential Architecture – Multiple Housing

The Aaron Bolot Award
Newmarket Eastern Precinct – Bates Smart and Smart Design Studio
Awards
Arkadia – DKO Architecture with Breathe Architecture and Oculus
Harbord Diggers Club Redevelopment – Architectus, Chrofi and JMD Design

Commendations
249 Darlinghurst Road – SJB
Foamcrest Apartments – Richard Cole Architecture
Llandaff St Apartments – Hill Thalis Architecture and Urban Projects with McGregor Westlake Architects
Teracota – Bennett Murada Architects
Educational Architecture
The William E Kemp Award
Barker College Rosewood Centre – Neeson Murcutt and Neille
Award
Ainsworth Building, Faculty of Medicine and Health Sciences, Macquarie University – Architectus
Commendations
The Athenaeum Wenona – Tonkin Zulaikha Greer Architects
The Women's College Sybil Centre – M3 Architecture.

Commercial Architecture
The Sir Arthur G Stephenson Award
Smart Design Studio – Smart Design Studio
Awards
Little National Hotel – Bates Smart
Workshop, 21 Harris Street – Bates Smart

Commendations
BMW and Mini – SJB
Stone and Wood Brewery – Harley Graham Architects
Interior Architecture
The John Verge Award
Australian Museum Project Discover – Neeson Murcutt and Neille, Cox Architecture, and Orwell and Peter Phillips
Awards
Carpe Diem Companionway – Collins and Turner with Geyer
Smart Design Studio – Smart Design Studio
Commendations
Arbutus – Smart Design Studio
Barker College Rosewood Centre – Neeson Murcutt and Neille
Contemplation House – Virginia Kerridge Architect
Porous House – Possible Studio
Yallamundi Rooms at the Sydney Opera House – Tonkin Zulaikha Greer Architects
Sustainable Architecture
The Milo Dunphy Award
Smart Design Studio – Smart Design Studio
Awards
Cobargo Santa Project – Breathe
Night Sky – Peter Stutchbury Architecture
Commendations
Courtyard House – Chrofi
FERN Passivhaus Apartments – Steele Associates Architects
Minima – Trias
Plastic Palace – Raffaello Rosselli Architects
Porous House – Possible Studio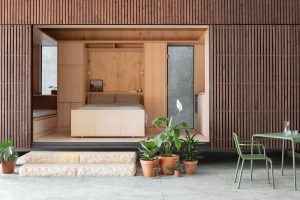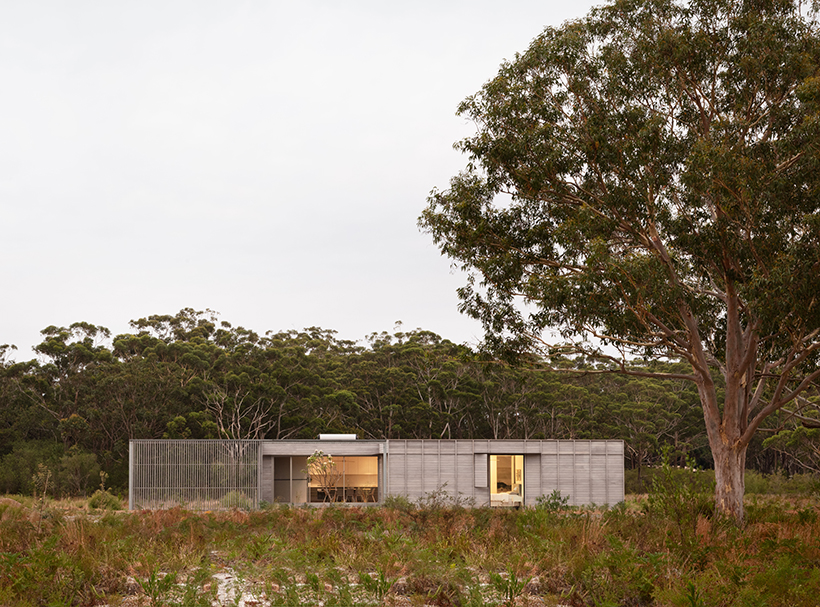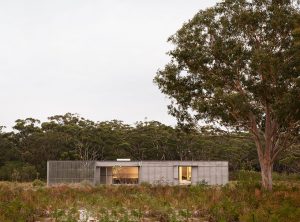 Heritage
The Greenway Award
Australian Museum Project Discover – Neeson Murcutt and Neille, Cox Architecture
Awards
58 Carr Street – McGregor Westlake Architecture
Reid House – Hector Abrahams Architects
Sub Base Platypus – Lahznimmo Architects

Commendations
Judith Neilson Institute for Journalism and Ideas – Tzannes
SRG House – Fox Johnston
The Lowy Institute – Hector Abrahams Architects
Small Project Architecture
The Robert Woodward Award
Plastic Palace – Raffaello Rosselli Architects
Award
Broken Camp – Atelier Luke
Commendations
Nicholson Galleries, Chau Chak Wing Museum – Studioplusthree
Wattamolla Visitor Amenities – Conybeare Morrison International with NSW NPWS
Urban Design
The Lloyd Rees Award
Sub Base Platypus – Lahznimmo Architects and Aspect Studios
Award
Harbord Diggers Club Redevelopment – Architectus, Chrofi and JMD Design
Commendations
Putney Hill Master Plan and Residential Development – Cox Architecture
Taronga Zoo African Savannah – Tonkin Zulaikha Greer Architects

Enduring Architecture Award
MLC Building, North Sydney – Bates Smart and McCutcheon
Colorbond Award for Steel Architecture
Maitland Regional Athletics Complex – Maitland City Council with Studio Dot
Chapter Prizes
Lord Mayor's Prize – Joint winners
Gunyama Park Aquatic and Recreation Centre – Andrew Burges Architects and Grimshaw with TCL in collaboration with the City of Sydney
Waterfall – SJB
Blacket Prize
Rocky Hill Memorial Museum – Crone with Urbis
Emerging Architect Prize
Alexander Symes, Alexander Symes Architect